Customized private tours & self-guided tours in English Chinese Spanish in Tokyo, Hakone, Kamakura, Kyoto, Nara, Takayama, Mount Fuji, Hokkaido
Your Japan Private Tours has been designing customized private tours and self-guided tours, and providing smart digital travel services throughout Japan in English since 1992.
Ian Ropke, YJPT's Canadian founder and owner, is a Japan travel expert and is responsible for designing all itineraries for client pre-approval.
Japan's considerable international communication issues and cultural barriers make travel planning a challenge if you do not speak Japanese. Our customized private tours, self-guided tours and travel services save you time and frustrations of all kinds at competitive prices.
Contact us:
by Email | Telephone: +81-(0)50-5534-4372 (9:00-12:00 or 21:00-23:00, GMT+09) | +1-415-230-0579 (15:00-18:00, PST)
Tokyo (Hakone, Kamakura, Mount Fuji) private tours and self-guided tours in English, Chinese and Spanish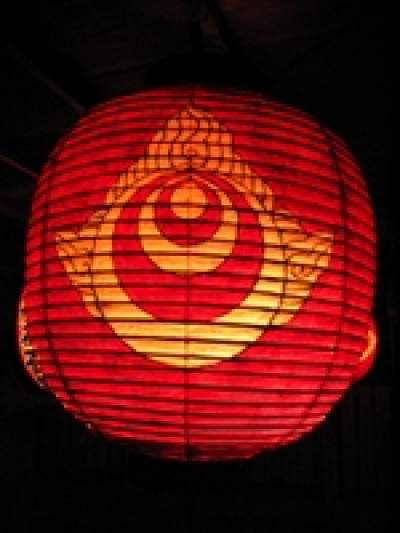 Our personalized itineraries include Tokyo's finest attractions: from the very traditional to the supremely modern; guided tours available in English Chinese and Spanish. Beyond the world's biggest fish market and the forest of high buildings where Godzilla lurks from dusk to dawn, lie the fascinations of the Japanese countryside. Kamakura is highly recommended for the origins of Zen culture/bicycling/walking serious to casual strolling; Hakone is the best for viewing Mount Fuji combined with world-class museums and onsen hot spring bathing (the Lake Kawaguchiko area is pretty ugly and full of outlet shopping and fast food; much better if you use a car/driver but still Hakone is the best); and the rugged Izu Peninsula for old villages and luxurious hot spring resorts. Or you could spend the night on a sacred mountain, less than 2 hours from Tokyo, immersed in Shinto rituals. Looking for a truly traditional setting to experience Japanese tea ceremony? We know just the place!
Kyoto private tours and self-guided tours in English Chinese and Spanish
Our private and self-guided tours of Kyoto offer the visitor some of the most exotic scenes in the world. This is especially true if you like to get off the beaten track. We do! Kyoto receives nearly 52 million visitors each year (97% Japanese) and the city can be extremely crowded in high season. We take this into account and try to design our itineraries to avoid congestion where ever possible. In general, our most popular Kyoto private tours and self-guided tour (full and half day) feature well-known sights and, wherever possible, a rich texture of backstreet, off-the-beaten track scenes (many of which you will not find in guide books). Similar tours of Nara are also available. Popular Kyoto tour itinerary examples. Let us know how we can make your time in the Old Capital of Japan perfect from start to finish!
For Kyoto planning, staying, eating and shopping options, visit the Kyoto Visitor's Guide. The founder and owner of this site, Ian Ropke, was the Editor-in-Chief of the Kyoto Visitors Guide (1994-2009) and the Osaka Visitors Guide (1993-1996) . . .
Nara private tours in English Chinese Spanish and self-guided tours
Our Nara private tours in English Chinese and Spanish and our self-guided tours to Nara are focused on two main areas (ideal for a day trip from Kyoto; can be a 9-10 hour day but 8 is quite easy): Horyu-ji Temple for the wonders of the world's oldest wooden buildings (built almost 1,500 years ago!) and Nara Park. In Nara Park you will see Todai-ji Temple and its immense bronze Buddha, Kasuga Grand Shrine (best near sun set) while strolling past a number of fairy tale scenes from the amazing Nara period (694-794). If you go to Kyoto, then you should plan on seeing the timeless attractions of Nara as a day trip. Nara is about 30-40 min. by train from JR Kyoto Station. Driving to Nara in a hired car is not recommended as it can take much much longer than the train to arrive.
Hiroshima, Miyajima private tours and self-guided tours in English Chinese Spanish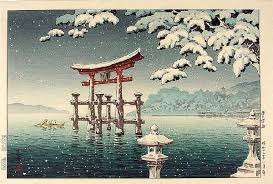 Our Hiroshima private tours in English Chinese and Spanish, and self-guided tours of Hiroshima focus on the tragic end of WWII (The Hiroshima Peace Memorial Museum is superb!) and the serene world surrounding Itsukushima Shrine, a World Heritage site, on the nearby island of Miyajima. Both can be combined into a single day as a day trip from Kyoto. Hiroshima is roughly 2 hours from Kyoto on the bullet train, so it is possible to see the Peace Park and Miyajima and return to Kyoto on the same day.
To read The Mad Traveler, Kevin Revolinsky, interview Ian on tour in Kyoto in July 2011 follow this link. Kevin is an accomplished travel writer with 15 books listed on Amazon and he continues to ply the world for travel gems year round. Search for him on Amazon or visit his website: TheMadTraveler.com . . . Thank you!!! Kevin . . .
For more interesting reading visit our Japan travel blog!
A selection of Kyoto-related blog entries by Ian Ropke, written for the Deep Kyoto blog site, can be found here.
Or follow us on Google+
We are also on Pinterest and still trying to figure it out!
Finally, we can be found on LinkedIn at this link . . .
Chinese: 我们专注于帮助旅客到日本的一切和无处不在(东京,京都,大阪,高山,广岛,北海道,冲绳)。 制导私人旅游具有良好的指导你的语言:我们知道你想看到什么/做,我们会为您设计的喜好行程:徒步旅行,拥有一辆私家车/巴士/驱动器,出租车,寺庙和花园特殊食品/餐厅,日式温泉旅馆的豪华体验。全日私人导游(8小时),45000日元(在日本各地);半日游日元31000(4小时);价格是每个组的团体多达6个成员;加10%每人超过6;不包括费用(寺庙/博物馆入口;午餐;公共交通)。 自我导游:数字化定制的完整与日本/你的语言逻辑和步行的信息(PDF格式,非常详细和智能):我们的自我导游(日元7000 /半天,4小时;日元15,000 /全天,8小时)是专为在东京和京都(或镰仓/箱根/日光/奈良白天或夜间旅游)或其他地方在日本的PDF文档(一日游或在日本各地多日游)。自我导游针对​​您的利益,包括日本/你的语言的每个目的地(后勤信息日语和你的语言详细的旅游信息;出租车司机/日本火车票的卖家明确日本的指令;平台#秒;准确的列车费用及出发/到达信息;步行地图;以及对自己所做的一切其他智能焦耳/你的语言指令/题)。这些PDF格式的旅游行程,专为智能手机屏幕,是自导,并包含所有你需要有一个伟大的日子京都/东京/奈良/日光/镰仓/箱根还是在日本的许多场外的beaten-之一轨道目的地。
ARABIC: ونحن متخصصون في مساعدة المسافرين الى اليابان مع كل شيء وفي كل مكان (طوكيو وكيوتو وأوساكا، تاكاياما، هيروشيما، هوكايدو، أوكيناوا). جولات سياحية خاص مع دليل جيد في لغتك: اسمحوا لنا أن نعرف ما كنت تود أن ترى / القيام به، وسوف نقوم بتصميم مسار لتفضيلاتك: رحلات سيرا على الأقدام، مع الخاص سيارة / حافلة / سائق، بواسطة سيارة أجرة، والمعابد والحدائق والأطعمة الخاصة / المطاعم، onsen في التجارب الفاخرة RYOKAN. ليوم كامل جولات سياحية خاصة (8 ساعات) والين 45،000 (في أي مكان في اليابان)؛ نصف يوم الين جولات 31000 (4 ساعات). الأسعار لكل مجموعة لمجموعات تصل إلى 6 أفراد. إضافة 10٪ لكل شخص على مدى 6؛ لا تشمل نفقات (معبد / دخول المتحف، غداء، وسائل النقل العام). جولات التوجيه الذاتي: معلومات مخصصة وكاملة مع الياباني / لوجستية لغتك والمشي الرقمية (تنسيق PDF. تفصيلية للغاية وذكية): لدينا جولات التوجيه الذاتي (الين 7000 / نصف يوم، 4 ساعات، الين 15000 / يوم كامل، 8 ساعة) وثائق PDF المصممة ليلا أو نهارا جولات في طوكيو وكيوتو (أو كاماكورا / هاكوني / نيكو / نارا) أو في أي مكان آخر في اليابان (رحلات اليوم الواحد أو رحلات عدة أيام في جميع أنحاء اليابان). يتم تخصيص جولات التوجيه الذاتي لمصالحكم وتتضمن معلومات مفصلة السفر لكل جهة في اليابانية / اللغة (معلومات لوجستية باللغة اليابانية واللغة الخاصة بك، تعليمات اليابانية واضحة لسائقي سيارات الأجرة / قطار بائعي التذاكر باللغة اليابانية، السلع المعادة المنبر؛ قطار دقيقة تكلفة ومعلومات رحيل / وصول؛ خرائط المشي، وغيرها من J / تعليمات لغتك / الأسئلة الذكية لفعل كل شيء لوحدك). هذه المسارات جولة شكل PDF، والمصممة للشاشات الهواتف الذكية، هي موجهة ذاتيا وتحتوي على كل ما تحتاجه لدينا يوم عظيم في كيوتو / طوكيو / نارا / نيكو / كاماكورا / هاكوني أو في واحدة .
SPANISH: Japón también es y será uno de los destinos más solicitados. La fascinación de este país es completa ya que reúne todo lo que un viajero desearía para sus vacaciones: la posibilidad de elegir entre un amplio abanico de experiencias galvanizantes. Viajando por tierras de Japón encontraréis un fantástico quilibrio entre modernidad, tradición, un infinidad de paisajes. Cultura y arte. Historia y futuro. Elegir un viaje a Japón es una elección acertada. No lo dudeis y reservad con mucho tiempo. Los tours se llenan con meses de antelación. Nos especializamos en ayudar a los viajeros a Japón con todo y en todas partes (Tokio, Kyoto, Osaka, Takayama, Hiroshima, Hokkaido, Okinawa). VISITAS GUIADAS privado con una buena guía en su idioma: Vamos a saber lo que le gustaría ver / hacer y vamos a diseñar un itinerario para sus preferencias: excursiones a pie, con a / autobús / conductor del coche privado, en taxi, templos y jardines , alimentos especiales / restaurantes, experiencias de lujo ryokan onsen. De día completo de visitas guiadas privadas (8 horas), Yen 45.000 (en cualquier lugar en Japón); excursiones de medio día Yen 31.000 (4 horas); los precios son por grupo para grupos de hasta 6 miembros; añadir un 10% por cada persona mayor de 6; No incluye los gastos (templo / entrada al museo, almuerzo, transporte público). Visitas autoguiadas: información personalizada y completa con el japonés / su logística lenguaje y caminar digital (formato PDF; muy detallada e inteligente): Nuestro auto-guiado Tours (Yen 7000 / medio día, 4 horas; Yen 15.000 / día completo, 8 h) son documentos PDF diseñados para el día o la noche tours en Tokio y Kioto (o Kamakura / Hakone / Nikko / Nara) o en cualquier otro lugar en Japón (excursiones o viajes de varios días a través de Japón). Tours autoguiados son personalizados a sus intereses e incluyen información detallada de viaje para cada destino en japonés / su idioma (información logística en japonés y su idioma; claras instrucciones para taxistas japoneses / vendedores de billetes de tren en japonés; # s de la plataforma; tren precisa costo e información de salida / llegada; mapas caminar, y otros J / sus instrucciones en lenguaje / preguntas inteligentes para hacer todo por su cuenta). Estos itinerarios de viaje en formato PDF, diseñado para pantallas de teléfonos inteligentes, son auto-guiado y contienen todo lo necesario para tener un gran día en Kyoto / Tokio / Nara / Nikko / Kamakura / Hakone o en uno de los muchos off-the-beaten-track destinos de Japón.
RUSSIAN: Мы специализируемся на оказании помощи путешественникам в Японию со всем и везде (Токио, Киото, Осака, Такаяма, Хиросима, Хоккайдо, Окинава). GUIDED частные туры с хорошим путеводителем в вашем языке: Дайте нам знать, что вы хотели бы видеть / делать, и мы разработаем маршрут для ваших предпочтений: пешеходные экскурсии с частным автомобилем / автобус / водителя, на такси, храмов и садов , специальные продукты питания / рестораны, Onsen Ryokan роскоши опыт. Полный день частные экскурсии (8 часов), Йен 45000 (где-нибудь в Японии); полдня экскурсии Йен 31000 (4 часа); Цены на группу для групп до 6 членов; добавить 10% для каждого человека в течение 6; НЕ ВКЛЮЧАЕТ расходы (храм / запись музей, обед, общественного транспорта). Самостоятельной экскурсии: цифровое подгонянный и в комплекте с японским / вашего языка логистики и пешеходного движения информации (формат PDF, весьма подробный и умный): Наш самостоятельной экскурсии (Yen 7000 / полдня, 4 часа; Йен 15000 / полный рабочий день, 8 ч) являются PDF документы, предназначенные для дневных или ночных экскурсий в Токио и Киото (или Камакура / Хаконэ / Nikko / Нара) или где-либо еще в Японии (дневные поездки или многодневные поездки по Японии). Самостоятельной экскурсии настроены по своим интересам и включать подробную информацию о путешествии для каждого места назначения в японском / вашем языке (материально-технической информации на японском языке и на русском языке; четкие японские инструкции для водителей такси / продавцов билет на поезд на японском языке; платформы #s; точный поезд Стоимость и информация вылета / прилета, ходьба карты и другие умные J / ваши инструкции языка / вопросы для делать все по своему усмотрению). Эти формат PDF экскурсионных маршрутов, предназначенные для смартфонов экранов, являются самонаводящиеся и содержат все, что вам нужно будет иметь большой день в Киото / Токио / Nara / Nikko / Камакура / Хаконэ или в одном из Японии много вне-beaten- направления следа.