Our private guided and digitally self-guided tours and day and night personalized tour services always include customized itineraries designed by an expert. Let us know how we can make your journey to Tokyo or Kyoto or anywhere else in Japan better in so many ways!
Planning international trips is a time-intensive process and getting it right depends, in the end, on what you know and who you know. Your Japan Private Tours (YJPT) founder and owner, Ian Ropke is a Japan travel expert. Ian is Canadian and has been providing high-level Japan travel consulting services and private travel products and tour packages to individuals, families, groups and companies since 1990.
Every trip is special. I provide great advice and assistance no matter where you want to go. My prices are the same no matter where you go in Japan. I plan your days and nights with you and and then our friendly English, Spanish and Chinese speaking guides follow the itinerary designed. Moreover, we work with English-as-a-second language speakers from anywhere in the world and specifically offer service on this site to native speakers of Spanish, Arabic, Chinese, Russian and Japanese. In recent years, we have worked a lot with clients from California, New York, Australia, Israel, Dubai, Latin America, Singapore, Malaysia, the Philippines, and India.
Ian works closely with his clients and generally handles and personally deals with all client communication. When you are in Japan I continue to work with you via voice, email, WhatsApp, FB messenger, Skype and Wechat. I also offer day and night all-Japan tour itineraries and tour packages (guided and self-guided plans and packages). About 30% of my average client final multi-day itineraries are digital or self-guided.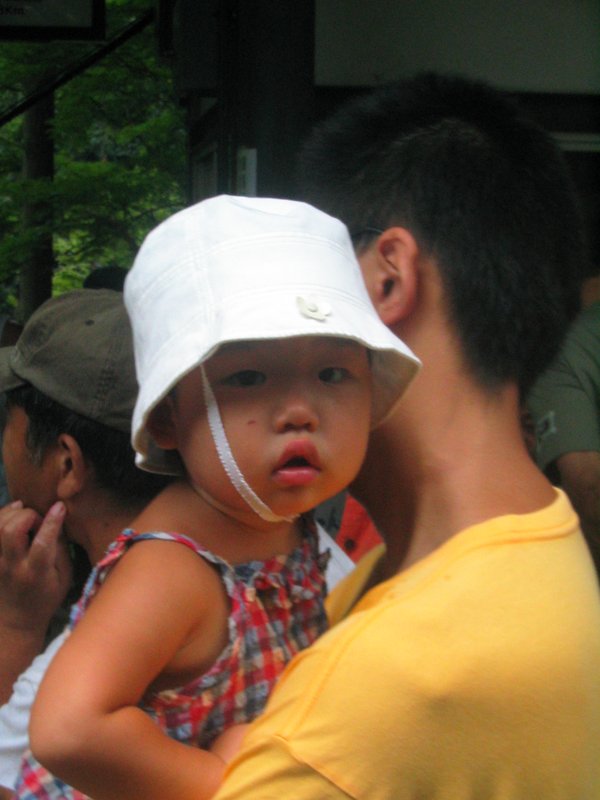 You don't have to be with a guide all the time. Our popular PDF smartphone format self-guided tours (Wikipedia self-guided tour definition here) you can go anywhere without a guide and still feel in control. My Digital Tours self-guided tours of Japan include walking and hiking tours, city tours, car / van / bus and driver tours, secret-spot morning picnics, and off-the-beaten track tours. Our Digital Tours feature historical information, walking maps, station maps, ticket buying instructions, and everything else you would need for a stress-free fun day to anywhere in Japan. A Digital Tour frequently includes these things in perfect Japanese written script: "Please take us to Kurama Temple" or "Could you please point me in the direction of the washroom please" or "I don't know how to use this ticket machine. Could you please help us to get 4 tickets for Takayama". YJPT Digital Tours also include our popular Serene Mornings Special Spot Picnics and Evening and Night City Safaris . . .
To sum it all up, we save you time--before you go and while in Japan--and we improve the quality of your trip time with our smart range of personalized travel services. Email us today at yourjapanprivatetours@gmail.com and get your first or your next trip to Japan started right!
A few things to consider when working with us: 1) Guides are freelance agents not salaried employees. In super high season, it can be very hard to secure a good guide and sometimes I prefer to pass on the guides available and use a self-guided tour instead. 2) Expenses are not included in our guided or digital tour rates. Expenses can be low, medium or high depending on your travel style preferences. Please request a quote "with expenses included" if required: We regularly work with travel agents and corporate clients. 3) Cancellation policy: It doesn't happen often but it happens. Cancellation policy details here.
Our popular Tokyo & Kyoto day & night tours guided or self guided
The following tours can be done with a guide or in digital format. Guided tours in Spanish and Chinese are also available upon request. NB: Add 10% for non-English speaking guides if specially requested (Russian, French, German, Chinese and Spanish are all possible but the more lead time I have the better . . .
Popular Tokyo area tours: 1) Old/New Tokyo Full Day Tour: Tsukiji fish and wholesale market, a choice of two 17th-century Japanese garden estates, a ride up the Sumida River, the bustling spiritual tourism of old Asakusa temple town (lunch here), followed by a stroll from Nezu Shrine to the Yanaka Ginza traditional shopping street and ending in the fashionable Harajuku Aoyama zone. 2) Hakone Old/New Tour: Hakone, the traditional hot spring resort next to Mount Fuji, and less than an hour from downtown Tokyo, is great for a day tour or for an overnight in an exclusive ryokan inn (with private in-room bathing). Itineraries include side trips to world-class contemporary museum complexes and off the beaten track locations. 3) Kamakura Amazing Gems Tour: This relaxing day-trip to seaside Kamakura is very popular. It includes 13th-century Zen architecture and culture, an incredible cave shrine devoted to the Goddess of the Arts, a temple bamboo garden forest, Asia's second-biggest bronze Buddha (12th cent.) and lunch in a garden estate with views of Mount Fuji on a clear day. 4) Tokyo Garden & Customized Shopping Combo Tour: Tokyo has an incredible range of 17th century gardens and former samurai estates. These have been selected for this tour to dovetail with high value contemporary shopping and/or edgy hipster neighborhoods. 5) Tokyo Foodie Urban Safaris: A foodie paradise, Tokyo has bustling 1920s food markets, great street food and secret spot high-value luxury eating spots. The choices are all yours. 6) Izu Peninsula Countryside Wonder Wander: The Izu Peninsula, a relaxing 30-min shinkansen bullet train ride from Tokyo Sta, offers scenic rugged coastlines, tranquil countryside hikes, and unforgettable off the beaten track gems and locations.
Popular Kyoto area tours: 1) The Jewels of Kyoto's East Side: Our most popular Kyoto tour follows the Higashiyama ridge using back lanes and includes the Silver Pavilion, Nanzenji Temple, Chion Temple, Kiyomizu Temple, as well as a blend of hidden Shinto shrines, and great craft and gift shopping sections. 2) The Fascinations of Northwest and West Kyoto: This tour includes an exquisite 15th century Zen complex, a tea break in 400-year-plus outdoor Shrine setting, an optional stop at the Golden Pavilion, an exploration of the west side Arashiyama district (including the famous bamboo forest), and the Nishiki food market and Teramachi traditional shopping zone. 3) Horyuji Buddhist Beginnings & Nara Park Perfections: This tour usually begins with a visit to the oldest wooden buildings in the world at Horyu-ji Temple (Japan's first large Buddhist temple), including the temple's excellent museum, and ends in the timeless environs of Nara Park. 4) Fushimi Inari Grand Shrine & Gion Night Walk: This very popular tour begins with an after dark stroll through the vast sacred precinct of Fushimi Inari and its tunnels of orange torii gates and ends with a two-hour back lane stroll through the exotic geiko maiko worlds of the Gion district. 5) Off-the-beaten track Kyoto Secret Spot Tours: These tours feature an interesting selection of top-value areas not mentioned in most guide books. Notably old neighborhoods, serene scenes that offer the quintessential Japan experiences we all hope for, stunning gardens and views over the city.
Thank you for taking the time to read this little overview. When you are ready let me know how I can make your trip to Japan interesting, fun and relaxing from start to finish. The more you tell me about your preferences and interests the better the design.
Founder Ian Ropke: expert in the Japan tour business since 1990
Ian Ropke (Canadian) has worked in the Japan private travel industry for more than 25 years and is also an expert in global tourism including community tourism. He served as the Editor-in-Chief of the Kyoto Visitor's Guide from 1994 to 2009 and is the author of Historical Dictionary of Osaka and Kyoto (available on Amazon). Get your trip started today! Email us today!
For excellent trip planning information in English, I highly recommend Japan Guide and Japan Visitor which both offer a really good overview and practical travel advice for anywhere in Japan.