All Japan business services & corporate travel solutions
Advice and assistance for every need: Our all-Japan travel and business services and solutions include everything from arranging facilities for small conferences, booking rooms, arranging buses / taxis / car & driver to restaurant banquet reservations and arranging maiko geiko (geisha) entertainment.
Past clients: 1) Microsoft Game Development Division: We provided Kyoto logistics and communication support for a series of meetings with a local game software developer. 2) BAE Systems (formerly British Aerospace): Over a 6-year period we totally coordinated four one-week cultural seminars in Kyoto for 30 participants. 3) Hewlett Packard: We handled the excursions for a 12-person team of printer division executives from the Singapore office. 4) Prudential Financial: Ian Ropke, YJPT founder, was the cultural lecturer for Prudential's annual board meeting in Tokyo and Kyoto(2001). 5) I have also designed countless days and nights and handled private travel arrangements for Volvo, Fannie Mae, a billionaire sugar magnet from Mexico, steel company executives from Argentina, a Sheik from Dubai, and many others.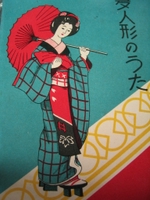 Other services: 1) Airport transport: Get to or from your hotel quickly and comfortably in a modern sedan or van: perfect for business travelers, families and people who just don't want to think about A to B on arrival in Japan (Yen 6,000/vehicle reservation) at any airport. Private transport: Many of our clients prefer to have a private sedan/van and driver for touring Tokyo and Kyoto as well as outlying areas. We work with transportation companies all over Japan (rates are usually about Yen 8,000/hour for a sedan and driver seating 5pax; clients pay the transport company; service charge Yen 6,000/reservation. Restaurant recommendations & reservations: For dining anywhere in Japan, rely on our expertise. We give you excellent choices and then, when you have chosen, make the reservations for you (Yen 6,000/reservation). We can also arrange private tasting sake tours and cooking classes (in Kyoto). We provide bilingual instructions in Japanese / English for getting to the restaurants chosen via PDF document, perfect for smartphones. Private parties with maiko and geisha: We also arrange special evenings in Kyoto's legendary Gion district, home of maiko and geiko (geisha is acutally the wrong term). These evenings include a historical / cultural stroll through the back lanes of Gion, banquet haute kaiseki cuisine dinner and a private maiko geisha performances (90 min). Price per person: for a couple, Yen 62,000/person; for a family of four, Yen 36,000/person; for six, Yen 27,500/person; for ten, Yen 21,000/person. Possible to arrange at fairly short notice.
Let us know how we can make your next business trip to Japan relaxing, efficient and hopefully profitable!